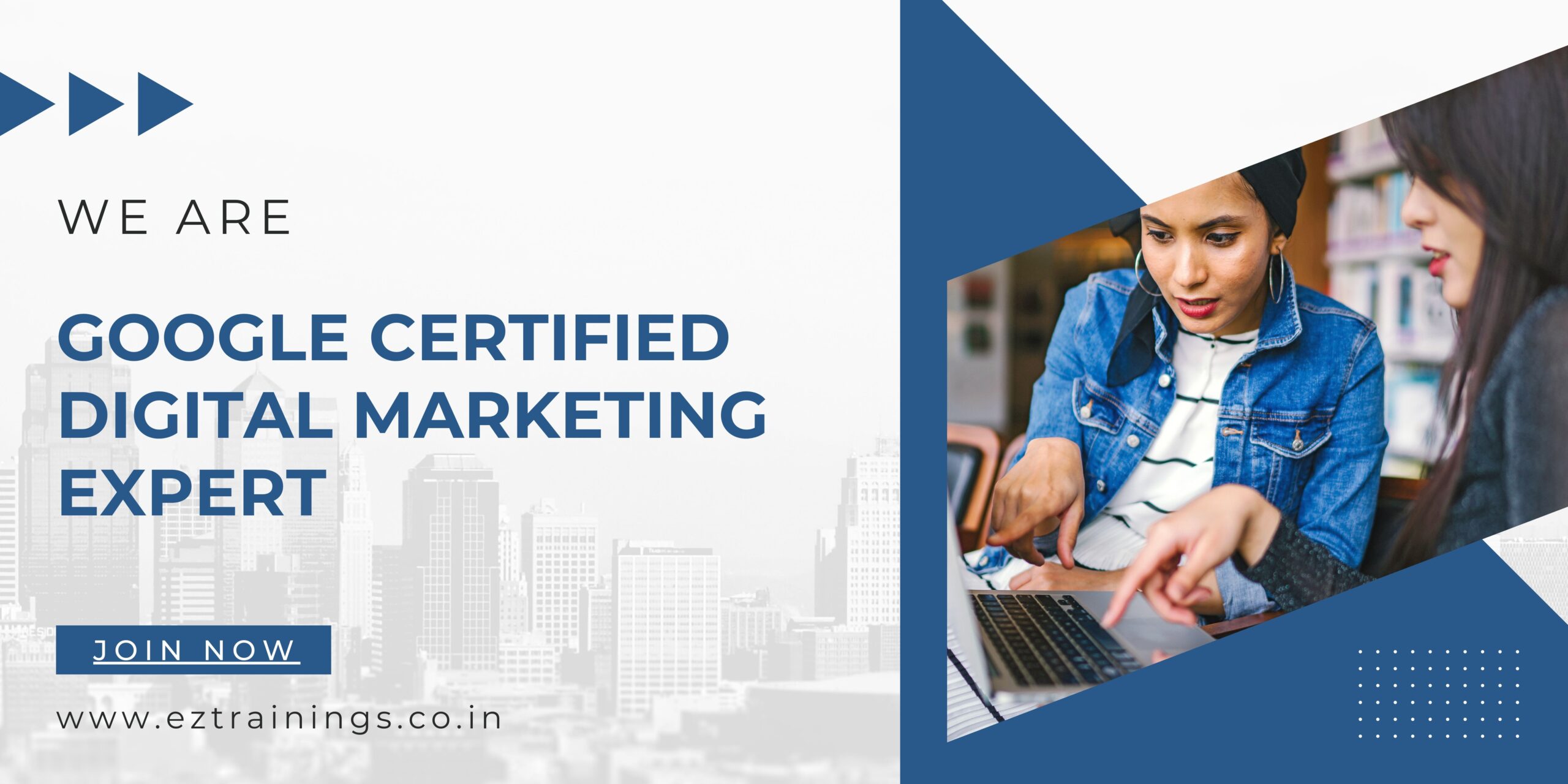 Do you want to become a Google certified digital marketing expert? Here are some important google online marketing course
Since its inception in the century, digital marketing is taking the world by storm. With the advent of the internet and other smart technologies, digital marketing has emerged as the most popular form of marketing. Due to the increasing demand for digital marketing, many youngsters are thinking of taking up a career in the digital marketing industry. Here, with the help of the internet and various devices such as smartphones, laptops et cetera the marketing experts try to promote the products and services of various brands. Unlike traditional marketing, digital marketing is much more cost-effective, and efficient and has the capability of engaging customers on the client's websites. Believe it or not, this Digital marketing can be quite versatile as it features various fields of online marketing such as video and audio production, search engine optimization, social media marketing, email marketing, web designing, web development, content management et cetera.
Whenever any physical store switches to the online world, it counts on digital marketing to help the business grow with significant annual profit numbers. That is why, be it a small business or a large one, every business organization seeks the help of Google certified digital marketing professionals during their early days in the online world.
Is there any benefit to choosing a career in digital marketing?
If you are into online marketing and aspiring to a career in digital marketing, you should go for it. Digital marketing can be a profitable venture for you with plenty of avenues. So, let's have a look at the benefits of selecting a career as Google certified digital marketing professional.
The best thing about digital marketing is that with very little training you can shift your path from one field of digital marketing to another. You can also get lucrative jobs in the new field easily.
Here, you can start your career from scratch and climb the carrier ladder pretty fast.
The industry of digital marketing is full of earning potential for digital marketing enthusiasts. With every digital marketing training, you will open up an opportunity for you to earn more in your respective digital marketing field.
Digital marketing features an excellent opportunity for you to be creative. You can come up with various creative solutions for video production, content writing, designing website, and so on.
With digital marketing, you can get any type of job you want be it a work-from-home contract or a full-time job. It is also possible to work in a diverse environment.
How to start a digital marketing career?
At first, you will have to learn some fundamental skills of digital marketing, and side-by-side, you also need to brush up on your soft skills. Once you have some fundamental knowledge about digital marketing, you can start your freelancing or an entry-level job in digital marketing. While continuing the job, you should go for advanced Google online marketing courses so that you can climb up the carrier ladder easily.
How to become a Google certified digital marketing expert?
There are several online marketing courses that you can pick up to start your career as a Google certified digital marketing expert. Let's have a look at these courses provided by reputed digital marketing mentor agencies.
Google Analytics– When it comes to digital marketing fundamentals, market enthusiasts need to learn about Google analytics thoroughly. Google Analytics is quite important because it provides statistics about marketing and search engine optimization of a particular business website. In this course, the students will get to learn about how to create an account, configure data filters, and track code implementation, and so on. Apart from this, they will also acquire knowledge about the navigation of the Google Analytics interface. A course on Google analytics will make the digital marketing students well-versed in handling Google analytics reports, dashboards configuration, etc.
Ads fundamentals– To emerge as a Google certified digital marketing expert, you need to be adept in Google ads fundamentals. This course will take you through the basics and advanced concepts of Google ads. The digital marketing mentors will teach you how to make the Google ads catchy for visitors. Not only this, but you will also get to learn about analyzing Google advertisements and their potential.
Search advertising– As a Google certified digital marketing expert, you need to have a good understanding of search advertising. This is nothing but a search engine advertising service placing online advertisements on different web pages of the search engine results. With the help of this search advertising, you can help your client to boost the search engine ranking within a short time. So, it is essential to undergo search advertising to emerge as a good digital marketer.
Display advertising-Believe it or not, this is one of the most popular Google online marketing courses which every digital marketing aspirant needs to learn. In this particular course, you will get to learn how to make your content and text advertisement aesthetically appealing. It is also known as graphic advertising which contains images, videos, banners et cetera. With the help of display advertising, you will be conveying the brand message to the site visitors.
Video advertising– The Google certified digital marketing experts also need to have a concrete idea of video advertising and so, it is advised that they should take up a video advertising course. Here, they will learn how to make impactful brand videos to advertise the products and services of the client's company.
Shopping advertisement- This is also a popular online marketing course that focuses on teaching digital marketing students how to make shopping advertisements. Such shopping advertisements are full of detailed information about particular products sold by the brand in the Google merchant center.
Once you take yourself through the online marketing courses, it is time for you to test your knowledge with the help of quick quizzes. If you have confidence in your digital marketing skills, you should appear for the final test to get the Google certification for digital marketing. Believe it or not, this certification will look pretty good on your digital marketing resume and will help you a lot find a job in the industry, thereby developing your career. So, book yourself an online marketing course for Google today and emerge as the Google certified digital marketing expert in no time.
By Admin on August 22, 2022